Access isolved from Anywhere with the isolved Mobile App
With the isolved People Cloud app, your workforce gains direct access to crucial information, such as timecards, pay stubs, vacation requests, approvals, and more, right at their fingertips.
The modern workforce needs modern technology.
Introducing the isolved People Cloud Mobile Experience
In today's distributed work model, granting application and data access from any device is more crucial than ever. Since great employee experiences have an impact on your customer experience and business success, it's important to welcome them to the isolved People Cloud personalized user experience - a consumer-grade app that surpasses employees' expectations when it comes to usability.
Not only is the isolved People Cloud user experience user-friendly, intuitive, and fully responsive across all devices, but it also provides instant access to the HR, payroll, talent, and performance tools employees and managers need.
You get all of these features and more in one seamless technology, enhancing productivity and improving employee satisfaction, no matter where they work.
A Punch Card in Your Pocket
Punch in and out for work as well as for meals and breaks. If your employees lose service, isolved will log their actions and sync them when they're back online.
It also creates a geofence around your business and captures their coordinates to attach them to every time punch. Plus, you can verify and approve timecards from anywhere!
A User Interface Built for the 21st Century
The app's modern user interface empowers your employees to control their information from anywhere, on any device. From year-end forms to a filterable calendar with access to schedules, absences, hourly summaries, time-off balances, and requests - everything you need is at your fingertips.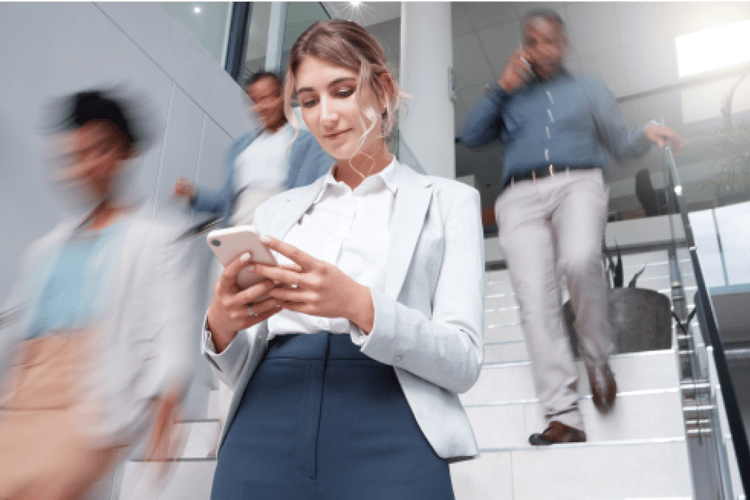 A Customized Mobile Experience
No matter the HCM service you need, the isolved app ensures you can complete the task with ease from anywhere at any time.
From updating beneficiaries and dependencies to accessing federal reporting data, the isolved People Cloud app has you covered!
isolved Mobile App Features
View Time & Attendance Wherever You Are
With isolved's Time & Attendance feature, employers can easily view, edit and manage their employees' time cards, calendars, and requests for time off in one central location.
The isolved app is accessible anytime, from anywhere, making it easy to stay up to date on your workforce's attendance.
Update Pay & Tax Information on the Go
Easily manage your employees' pay stubs, tax forms, and direct deposit settings on the go with the isolved user-friendly mobile app.
Keep your workforce running seamlessly with up-to-date pay and tax information conveniently at your fingertips.
Manage Expenses from Anywhere
With isolved's expense management tracker, employers can maximize their efficiency by having employees add receipts to the system at the time of purchase in the isolved app.
This will reduce paperwork and ensure that all reimbursements are tracked in a timely manner.
98%
Implementation Satisfaction
97.5%
Customer Service Satisfaction
87
Average Net Promoter Score
Experience the PNI•HCM difference firsthand.
We'll Help Manage Your Entire Employee Lifecycle: From Recruitment to Retirement